Cash/Check Discount
We are now offering a 3% discount for those who pay with cash or check when paying for services due! Please see a RCAH team member for details.
---
Senior Specials

Senior Blood Work Panels
If you collect your pets urine prior to your appointment and bring it to your pets annual or biannual blood work, get $5 off your blood work panel.

Senior X-ray Screening Packages
As most of us pet owners know, our pets are geniuses at hiding signs of pain or illness until their issues become advanced. That is the main reason we advocate running lab work on our furry family members. It allows us to catch things in early stages which may provide more treatment options. If the lab work is normal, it provides a great baseline for your pet, so that if they do become ill, we know what a "normal" value is for them.
With this in mind, we are now offering screening radiographs for your pets. The objective will be to check major joints (hips, knees, shoulders and elbows) as well as the spine for arthritic changes. These radiographs will also include views of the heart and lungs and abdominal organs, which can screen for heart disease and certain cancers, kidney and bladder stones or any other abnormal changes. This screening will be particularly valuable for our senior patients when they turn 7, and perhaps every 3-4 years afterward. Our digital radiographs allow for good visualization of minor changes. Special package pricing (20% discount) will be offered for those who opt for this comprehensive internal body screen.
Radiographs may be taken during your pet's physical exam or they can be scheduled as a separate drop-off appointment while you go run errands. Allow 45 minutes for us to perform them. If you're interested in this service with your upcoming appointment, please contact us as soon as possible so we can schedule accordingly.
---
Preventative Deals and Rebates

Frontline Gold
We are excited to present the new and improved Frontline: Frontline Gold.
It has an added ingredient to help kill fleas and ticks even faster, as well as more effectively break the flea life cycle. It also has an easy-to-use applicator, which we love. It is available for both cats and dogs. We are relieved to have such an effective product, considering the fleas have been so terrible this year. Buy 6 doses, get 1 dose FREE

Go for the Gold for protection and savings!
Nexgard

Fantastic oral flea and tick prevention. Purchase 6 doses and get a $15 rebate on a VISA prepaid card. Purchase 12 doses (year worth) and get a $35 rebate on a VISA prepaid card.
Heartgard Plus
Monthly dose of heartworm and intestinal parasite prevention. Buy 12 doses get a $15 rebate on a VISA prepaid card.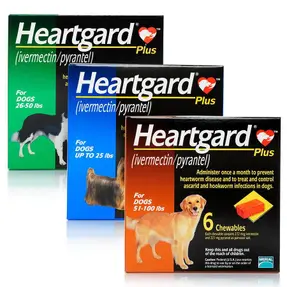 Combination Deals

Special ***Ends SOON*** Purchase 12 doses of Heartgard Plus AND 12 doses of Nexgard OR 12 doses of Frontline Gold, get a $15 rebate on a VISA prepaid card. HURRY. Offer ends 4/30/2021.
Purchase 12 doses of Heartgard Plus AND 6 doses of Nexgard or Frontline Gold, get a $35 rebate a $35 rebate on a VISA prepaid card.
Purchase 6 doses of Heartgard and 6 doses of Nexgard or Frontline Gold, get a $25 rebate on a VISA prepaid card.

All of these rebate should be automatically sent to you after purchase through Red Cedar Animal Hospital OR Red Cedar Vetsource store. If you do not get your VISA prepaid card in the mail about 1 month after your visit, please contact us and we will be happy to look into it for you.

---
Metacam/ Previcox Rewards
Metacam- Buy 10 mL or 15 mL Bottle, get a $5 VISA prepaid card. Buy 30 mL or 32 mL Bottle, get a $10 Visa prepaid card. Buy 100mL bottle, get a $25 VISA prepaid card. Buy 180 mL bottle, get a $40 VISA prepaid card.
Previcox- Buy 30 count, get a $15 rebate on a VISA prepaid card. Buy 60 count, get a $30 rebate on a VISA prepaid card. Buy 180 count, get a $90 rebate on a VISA prepaid card.

---
Oravet Rebates
Rewards will be sent to you after you purchase 3 bags. Extra Small and Small sizes get a $8 Visa Prepaid card. Medium get $12 Visa Prepaid card. Large get a $15 Visa Prepaid card.
---
Zoetis Rewards
Purchase any Zoetis product and get points! Click here to get started! Redeem those points on a prepaid VISA card that can only be used at the veterinary office. Products included in the rewards are Apoquel, Convenia, Cerenia, Rimadyl and Revolution. Start saving on the products you use every day

Is your dog on Rimadyl? If so, you have to check out Rimadyl Rewards! It is an awesome program through the manufacturer that allows you to earn points worth money for your Rimadyl purchases. Click on the icon below to learn more and get signed up.
---
Dasuquin Rebates
There is a rebate offer for $4, $6 and $8 (dependent on size) for Dasuquin, a joint supplement. Please ask us about this rebate when you purchase Dasuquin next.